Academy
Seminar: securing loads in trucks and vans
In the transport industry, expert load securing is elementary, otherwise there is a risk of transport damage, sometimes serious traffic accidents with personal injury. For this reason, everyone who transports goods is responsible for securing them.
Shipping and transport companies should therefore have responsible employees trained in load securing. Since 2009, a load securing certificate has been mandatory for drivers of road vehicles with a total weight of 3.5 t or more.
Learning Objective:
Load Securing
In the load securing in-house training, you will learn how to secure and lash loads correctly. You will acquire the necessary legal and physical basics as well as all requirements for the transport vehicle.
At the end of the BFSV load securing training, you will know the different types of cargo and their properties, so that you can implement load securing measures professionally in your daily loading practice.
Load securing according to VDI 2700
With the VDI 2700 ff guidelines on load securing, the Association of German Engineers (VDI) provides comprehensive guidance on the basis of which different types of cargo and packages should be secured. The BFSV load securing training according to VDI 2700 implements these guidelines in theory and practice. Here, participants learn how to secure goods, load units and bulk cargo on truck beds in such a way that they can withstand the mechanical and dynamic loads in road traffic.
Load securing In-house Training
We don't just have trucks in mind, because there are more and more sprinters on our roads. Since vans are repacked daily and often in a hurry, load securing knowledge is also required here. Our 1-day training is therefore ideal for logistics companies and parcel services. Load securing as in-house training trains employees and loading teams directly on site.
Legal basics: road traffic regulations, rules of professional associations, penal code
Physical basics: force, mass, weight, acceleration
Friction: static friction, sliding friction
Vehicles: structure, stability, lashing points, code L, code XL
Load distribution plan: Background, axle loading, calculation principles
Types of load securing: tie-down lashing, direct lashing, tight fit
Protection against tipping: Moment calculation
Lashing means: belts, chains, wires
Other LaSi means: locking beams, wedges, air cushions
Attention: an in-house training as VDI 2700 instruction always lasts two days! Accordingly, the contents are addressed in detail. The training concludes with a knowledge test, at the end a training certificate is issued. Please also read the VDI 2700 training program.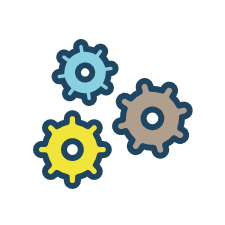 Methods
Lecture in words and pictures
Discussion based on everyday examples and problem situations
Practical exercises and demonstrations on the vehicle
Benefits
You will learn in this seminar…
how the physics of driving affect your cargo
how to calculate lashing forces and load your goods correctly
what types of load securing are approved
which LaSi means are suitable for which situation
What you should know about the vehicle body and its stability
What is particularly important when securing loads in vans
Group of participants
The workshop is aimed at drivers, vehicle owners, transport companies, parcel delivery companies, service drivers, loadmasters, shippers, fleet managers and all persons responsible for load securing.
Load securing in trucks and transports
For the time being, no further seminar dates are planned for this seminar in 2023.
We also offer the seminar as an in-house training. For further information please contact us.
We find answers for your questions
We convey competence, put packaging in focus and find answers to your questions - authentically, honestly, competently and without digressing. So that we can answer your questions, examine your products and expand your knowledge of packaging, send us your e-mail address and we will get back to you.
We are already looking forward to your very individual challenge!