Academy
Seminar: temporary corrosion protection in packaging technology
Corrosion is caused by climatic stresses, or more precisely the interaction of water and oxygen moisture. Commonly known as rust, the process gradually breaks down metallic surfaces and thus impairs the functionality of technical equipment or components. Rust damage to metals or in containers repeatedly causes problems in the storage and transport of packages and consumer goods. Decomposition causes immediate material damage to the transport boxes, which can penetrate through to the primary packaging. If the function of a unit is impaired as a result, this is an enormous loss of image for the carrier or even the manufacturer.
How can corrosion be prevented or minimized during the transport of goods? The BFSV training course provides information on the weather-related development of corrosion. It shows how temperature fluctuations, air, rain and salt water can cause damage in closed containers and provides information about the state of research in corrosion protection.
Employees in packaging companies and freight forwarders learn about effective corrosion protection methods and how to apply them safely.
Rust damage to car bodies
Learning Objective:
Avoid Temporary Corrosion
In this seminar, you will learn about the various corrosion fundamentals. You will learn how to apply the common corrosion protection methods. You will know the advantages and disadvantages of the methods so that you can protect technical goods from corrosion on a case-by-case basis.
Basics of corrosion
Climatic stresses during transport and storage
Closed systems, containers, container drying
Working with absorption isotherms of wood and corrugated board
Climate tables
Cleaning surfaces
Corrosion protection methods for shipping
VCI method – desiccant method – coating method
Example calculation for the required amount of desiccants
Examples VCI method
Practical examples from the circle of participants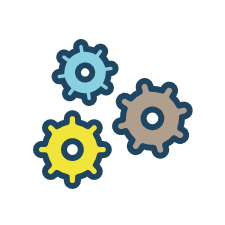 Methods
Speaker lecture with participant interaction, lab demonstration, and group practice examples.
Benefits
If you are educating yourself on corrosion protection for packaging, then you will know at the end of the seminar:
which climatic stresses occur during transport and storage
which corrosion protection methods are suitable for shipping
when which desiccants you can use and what quantities you need
Group of participants
Our Corrosion Protection Seminar is designed for employees in packaging manufacturing and logistics operations. We address packaging planners, but also packaging operating units that prepare goods for container shipment.
In the field of logistics we would like to address especially companies packing containers for roads, rails and shipping. If the steel container serves as a warehouse for goods for a longer period of time, surfaces should also be specially cleaned here and VCI desiccants should be used.
Your Speaker
Prof. Dr.-Ing. Bernd Sadlowsky studied chemical engineering and obtained his doctorate as a process engineer in the field of materials and corrosion. He then worked as a damage analyst, institute manager and authorized representative at the Institute for Materials Testing of the TÜV Rheinland Group. Since 2009, he has been a professor of engineering mechanics, materials and packaging technology at the University of Applied Sciences (HAW), Hamburg. He heads the Institute for BFSV at HAW and is managing director of BFSV Verpackungsinstitut Hamburg GmbH.
Registration for the seminar is now open at "Register Now" or by email to
seminare@bfsv.de
.
Please provide the following information when registering: Desired seminar with title and date, first and last name(s) of seminar participants, company and company address, position(s), telephone numbers and e-mail addresses of seminar participants.
Registration is possible up to two weeks before the start of the respective seminar. After we have received your registration by e-mail, we will send you a confirmation of receipt. If there are enough participants, we will send you a binding confirmation of participation two weeks before the start of the seminar. Please take this into account when planning your arrival.
Please note our Seminar Registration and Cancellation Regulations.
Temporary corrosion protection
Duration: 09:00-16:30 hrs
Ulmenliet 20, 21033 Hamburg
Take part fee: 450,00€ plus 7% VAT (incl. seminar documents, certificate of participation and catering)
We also offer the seminar as an in-house training. For further information please contact us.
We find answers for your questions
We convey competence, put packaging in focus and find answers to your questions - authentically, honestly, competently and without digressing. So that we can answer your questions, examine your products and expand your knowledge of packaging, send us your e-mail address and we will get back to you.
We are already looking forward to your very individual challenge!