Academy
SEMINAR: Wooden export packaging according to GDV, HPE & CTU
Machinery or equipment often have special dimensions. To ensure that these valuable goods arrive safely at the recipient, custom-made wooden export packaging is often used. With the help of the HPE packaging guideline, packaging manufacturers ensure that their wooden export boxes meet the transport loads for technical goods. If the responsible forwarders also apply the guidelines of the GDV manual, they secure even extra-wide loads in a physically professional manner for road transport.
If the package is to be exported overseas, the CTU Code provides reliable standards on how to pack the sea container in accordance with regulations. So if export packaging made of wood is manufactured and transported in accordance with HPE, GDV and CTU, packaging manufacturers and shipping logisticians have done the best possible job to ensure that the contents reach their destination safely.
Wooden packing for transportation protection
Learning Objective:
Optimum transport protection
In this seminar you will learn which basic requirements wooden packaging is subject to in export and how the standards of HPE, GDV as well as the CTU Code respond to them.
In order to meet the GDV standards, you will also try out in this BFSV seminar how to calculate the load-bearing capacities of load-bearing box elements. Based on the HPE guideline, you will learn about the different wood properties and the state of the art for packaging measures.
Transport, handling and storage (TUL) loads according to the new 2015 CTU Code
Basic knowledge of the packaging materials wood and wood-based materials, their technical properties and qualities in relation to processing moisture
Construction notes for packaging made of wood based on the HPE packaging guideline and the GDV packaging manual
Laboratory demonstrations
Possibilities of calculating load-bearing box components
Stressing due to buckling and bending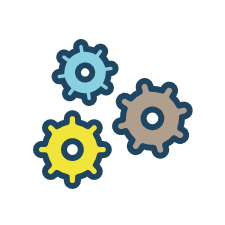 Methods
Our training methods include a detailed speaker lecture where you can contribute with questions and examples.
The BFSV laboratories and testing facilities also provide plenty of visual and demonstration material.
Benefits
You will benefit from this export packaging seminar because you know:
what technical properties wood and wood-based materials have
how to determine the requirements for wood export packaging
how to calculate the load-bearing capacities of load-bearing box elements
Group of participants
The ideal group of participants consists of employees in packaging companies and packaging departments. They may work directly with the packaging material or purchase or market it.
In this HPE, CTU or GDV seminar, we provide basic knowledge of guidelines and international standards that packaging planners, packaging material manufacturers and suppliers must know and apply. Thus, the BFSV seminar offer is not only aimed at trained professionals, but also at (lateral) beginners in the packaging industry.
Your Speaker
Prof. Dr.-Ing. Bernd Sadlowsky studied chemical engineering and obtained his doctorate as a process engineer in the field of materials and corrosion. He then worked as a damage analyst, institute manager and authorized representative at the Institute for Materials Testing of the TÜV Rheinland Group. Since 2009, he has been a professor of engineering mechanics, materials and packaging technology at the University of Applied Sciences (HAW), Hamburg. He heads the Institute for BFSV at HAW and is managing director of BFSV Verpackungsinstitut Hamburg GmbH.
Registration for the seminar is now open at "Register Now" or by email to
seminare@bfsv.de
.
Please provide the following information when registering: Desired seminar with title and date, first and last name(s) of seminar participants, company and company address, position(s), telephone numbers and e-mail addresses of seminar participants.
Registration is possible up to two weeks before the start of the seminar. After we have received your registration by e-mail, we will send you a confirmation of receipt. This will be followed by a binding confirmation of participation in the seminar two weeks before the start of the seminar if there is a sufficient number of participants. Please take this into account when planning your arrival.
Please note our Seminar Registration and Cancellation Regulations.
Export packaging made of wood according to GDV, HPE & CTU
Duration: 09:00-16:30 hrs
Ulmenliet 20, 21033 Hamburg
Take part fee: 450.00 € plus 7% VAT (incl. seminar documents, certificate of participation and catering)
We also offer the seminar as an in-house training. For further information please contact us.
We find answers for your questions
We convey competence, put packaging in focus and find answers to your questions - authentically, honestly, competently and without digressing. So that we can answer your questions, examine your products and expand your knowledge of packaging, send us your e-mail address and we will get back to you.
We are already looking forward to your very individual challenge!