Academy
Seminar: packaging, packing and securing in containers
Containers are indispensable in the international transport of goods. As standardized transport containers, they are ideal for road, rail and sea transport. Thanks to their standardized steel construction, they can be gripped, lifted and moved. The cargo often remains in the highly stable, watertight container for weeks.
While hardly anything can happen to it on the outside, all sorts of things happen on the inside, because 20′ and 40′ ISO standard containers are closed, unventilated systems. Inside, the cargo is exposed to considerable climatic stresses.
The causes are water-binding packaging materials, fluctuating outside temperatures, sun, wind and rain. they can cause considerable moisture damage. Added to this are transport and cargo handling stresses.
This makes professional container stowage and load securing all the more important. In the BFSV seminar, you will therefore learn how to pack, pack and secure goods in different containers so that the goods can be transported by truck, freight train or container ship without damage.
Load and stow containers correctly
Learning Objective:
Pack containers correctly
In the BFSV day seminar, you will learn about and apply the measures required for safe and proper container transport of folding boxes and wooden crates.
Transport, handling and storage (TUL) loads according to the CTU Code
Climatic corrosion protection for technical packaged goods during container shipping
Container-compatible packaging made of wood and corrugated board
Loading units and dimensional modules in the ISO standard container
ISO standard containers: construction types and strengths
Load securing in the container
Stresses in the container (microclimate) and container drying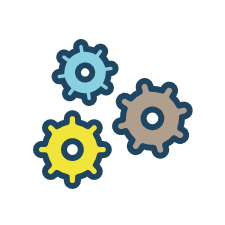 Methods
Speaker lecture with participant interaction and lab demonstration.
Benefits
You will benefit from the BFSV Container Seminar because at the end of the day you will know:
which loads act on packages during transport in containers (combined transports)
which technical and climatic properties ISO standard containers have
how to design packaging that is suitable for the stresses
how to secure shipments with adapted load securing according to the new CTU Code
Group of participants
The BFSV training course on packing and securing container loads primarily serves employees in packing companies and packing departments. The knowledge acquired here benefits everyone who packs goods for export themselves or has them packed and loaded.
In addition, we address packaging planners who have to develop and calculate packaging suitable for containers. For them, as for warehouse keepers and exporters, the focus on TUL and container climate is significant.
Packaging, packing and securing in container
For the time being, no further seminar dates are planned for this seminar in 2023.
We also offer the seminar as an in-house training. For further information please contact us.
We find answers for your questions
We convey competence, put packaging in focus and find answers to your questions - authentically, honestly, competently and without digressing. So that we can answer your questions, examine your products and expand your knowledge of packaging, send us your e-mail address and we will get back to you.
We are already looking forward to your very individual challenge!