Academy
Seminar: using wood for transport packaging and pallets
Which types of wood are really suitable for large transport packaging? Should export crates and pallets be made of special wood? These are crucial questions, because wood, a renewable packaging material, is ideal for sea transport and air freight.
The BFSV seminar shows how buyers, packaging manufacturers and forwarders can make the most of the advantages of wooden packaging and get to grips with possible disadvantages. The course provides information on the ISPM 15 standard in international goods traffic.
Acquire specific expertise here that will enable you to identify and efficiently use the right wood for export crates and crates.
Custom made wooden transport boxes
Learning Objective:
Safely select crate wood
In this seminar you will learn how to choose the different types and qualities of wood according to your needs.
You will learn about the transport stresses that occur and actively deal with issues of pallet repair, reuse and liability in the event of damage.
In addition, you will know what happens during wood aging and how transport packaging made of wood changes due to the aging process.
General wood science
Wood quality (properties, strength grading, grading parameters)
ISPM 15 Standard
Connections (nails etc.)
Transportation loads
Repair and reuse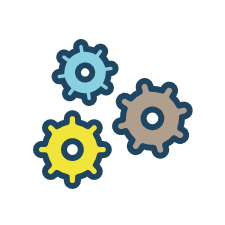 Methods
Speaker lecture with participant interaction, visuals and lab demonstration.
Benefits
You will learn in this seminar:
everything important about wood types and qualities for the transport of goods
how to limit the risk of damage due to transport stresses
under what conditions wood that has already been used can be reused
Group of participants
This seminar is specifically designed for packaging manufacturers, distributors and consultants, product manufacturers and exporters.
Your Speaker
Prof. Dr.-Ing. Bernd Sadlowsky studied chemical engineering and obtained his doctorate as a process engineer in the field of materials and corrosion. He then worked as a damage analyst, institute manager and authorized representative at the Institute for Materials Testing of the TÜV Rheinland Group. Since 2009, he has been a professor of engineering mechanics, materials and packaging technology at the University of Applied Sciences (HAW), Hamburg. He heads the Institute for BFSV at HAW and is managing director of BFSV Verpackungsinstitut Hamburg GmbH.
Use of wood and wood-based materials for transport packaging and pallets.
For the time being, no further seminar dates are planned for this seminar in 2023.
We also offer the seminar as an in-house training. For further information please contact us.
We find answers for your questions
We convey competence, put packaging in focus and find answers to your questions - authentically, honestly, competently and without digressing. So that we can answer your questions, examine your products and expand your knowledge of packaging, send us your e-mail address and we will get back to you.
We are already looking forward to your very individual challenge!