Academy
Seminar: basic knowledge of packaging
Packaging is a matter of course for us, because products cannot be transported, stored or sold without primary, secondary and transport packaging. Everyone who produces, moves or sells goods has more or less to do with packaging.
Knowledge of individual packaging materials, packaging materials and their production is elementary for (lateral) entrants to the packaging industry. In addition, the basics of packaging technology are relevant for anyone whose type of packaging is intended to ensure the safe transport of goods.
Corrugated cardboard box in drop test
Learning Objective:
basic knowledge of packaging
Acquire a basic knowledge of the most important packaging materials, their technical terminology, techniques and test methods here. In addition to the theoretical 1×1 of packaging, you will see in our test laboratories what packaging must withstand in practice. In this way, you will acquire a basic toolkit for selecting and using packaging materials in a professional manner. In the future, you will be able to better protect products from transport and storage stresses.
Tasks and functions of packaging
Packaging terminology: basic concepts of packaging technology and packaging production
Properties of packaging materials and packaging materials (paper, cardboard, corrugated cardboard, plastics, glass and metal)
Effects of transport, handling and storage loads Packaging testing according to ISTA 1-4
Sustainability in packaging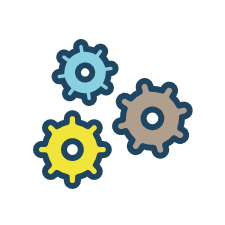 Methods
The theory includes an expert lecture in words and pictures. The selection of the main topics is based on the interests of our participants. The practical part consists of demonstration experiments in the laboratory.
Benefit
You will get an overview of the most important topics around packaging and acquire basic knowledge about packaging testing. If you have problems with packaging in your daily work, then ask our expert. He will help and advise you first hand!
Group of participants
The seminar is aimed at employees, newcomers in positions in packaging (development, purchasing, product management, marketing, transport).
Registration for the seminar is now open at "Register Now" or by email to
seminare@bfsv.de
.
Please provide the following information when registering: Desired seminar with title and date, first and last name(s) of seminar participants, company and company address, position(s), telephone numbers and e-mail addresses of seminar participants.
Registration is possible up to two weeks before the start of the respective seminar. After we have received your registration by e-mail, we will send you a confirmation of receipt. If there are enough participants, we will send you a binding confirmation of participation two weeks before the start of the seminar. Please take this into account when planning your arrival.
Please note our Seminar Registration and Cancellation Regulations.
Basic knowledge of packaging
Duration: 09:00-16:30 hrs
Ulmenliet 20, 21033 Hamburg
Take part fee: 450,00€ plus 7% VAT (incl. seminar documents, certificate of participation and catering)
Basic knowledge of packaging
Duration: 09:00-16:30 hrs
Ulmenliet 20, 21033 Hamburg
Take part fee: 450,00€ plus 7% VAT (incl. seminar documents, certificate of participation and catering)
We also offer the seminar as an in-house training. For further information please contact us.
We find answers for your questions
We convey competence, put packaging in focus and find answers to your questions - authentically, honestly, competently and without digressing. So that we can answer your questions, examine your products and expand your knowledge of packaging, send us your e-mail address and we will get back to you.
We are already looking forward to your very individual challenge!