Testing laboratory
Pharmaceutical and medical devices
Health is the most important thing. For doctors to be able to work hygienically, critical medical devices must be sterile and remain so after transport and storage. In our test laboratory, we ensure that your packaging solution meets this requirement.
The fact that your packaging must keep the critical medical devices packed in it sterile is required by law. It is also medically critical, because a sterile product that is no longer sterile after transport cannot be used. The integrity of all packaging, secondary packaging, and the sterile barrier must be maintained at all times until use. This prevents microbiological contamination and minimizes the risk of infection.
In our test laboratory, we test the reliability of your medical device packaging. We look for weak points where the packaging can burst. We look under water to see if leaks are indicated by bubbles. We test the strength of the sealing seam. Sometimes just a first look at a label is enough to detect inadequacies.
Which test we perform for you is part of the consultation. It is clear from the outset that the testing equipment with which we are equipped performs these globally recognized tests reliably and reproducibly.
Karolina Behrens
Dipl.-Ing.
Head of Laboratory for Shipping Simulation
Pharma & Medical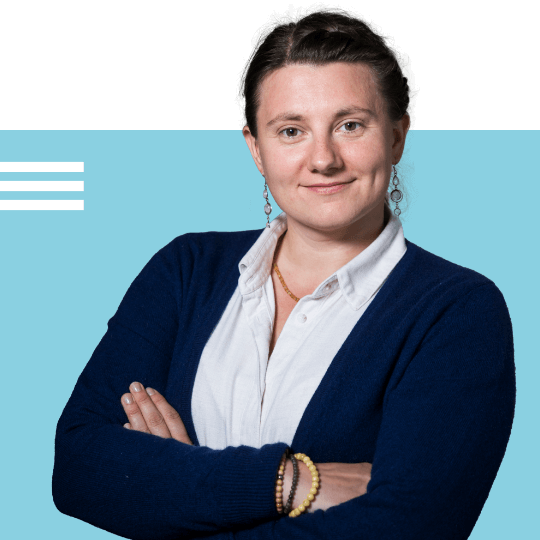 Johanna Lipski
M. Sc.
Deputy Head of Laboratory for Shipping Simulation
Pharma & Medical
We find answers for your questions
We convey competence, put packaging in focus and find answers to your questions - authentically, honestly, competently and without digressing. So that we can answer your questions, examine your products and expand your knowledge of packaging, send us your e-mail address and we will get back to you.
We are already looking forward to your very individual challenge!