Academy
Seminar: requirements for corrugated board packaging for export
Packaging made of corrugated board is preferably used in containers for export shipments, although high climatic stresses occur there.
When shipping in closed ISO standard containers, there is a lack of ventilation, so that moisture and temperature repeatedly damage packages and packaged goods whose corrugated board packaging is not of the required quality. The BFSV seminar addresses precisely this problem.
Avoidable corrugated cardboard damage in container
Learning Objective:
Use corrugated board optimally
In this seminar, you will learn which criteria you should use to assess the quality of different types of corrugated board. If you are specifically interested in corrugated board for export, you will learn what to look out for when selecting corrugated board packaging to ensure that it can withstand any container climate.
Climatic stresses in export shipping
Temperature, humidity, closed systems, containers, container drying, adsorption isotherms for corrugated board and wood
Climate table, storage conditions for hygroscopic packaging materials
The packaging material corrugated board
Production/papers, classification into grades according to DIN 55468
Minimum strengths: Bursting strength, puncture work, edge crush resistance
Wet strength equipment of corrugated board for export shipping
Lab demonstrations
Stack crush test
Determination of minimum strengths for variety identification
Wet strength tests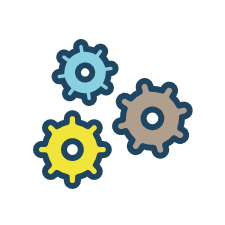 Methods
Speaker lecture with participant interaction and lab demonstration.
Benefits
Learn in this seminar:
which types of stress occur and how intensively they affect the export mind
how these loads can be better compensated with the packaging material corrugated board
how damage can be significantly reduced
Group of participants
This seminar is specifically designed for:
Employees in packaging companies / departments of different positions,
Packaging planners,
Packaging manufacturers and
Suppliers.
Your Speakers 
Prof. Dr.-Ing. Bernd Sadlowsky studied chemical engineering and obtained his doctorate as a process engineer in the field of materials and corrosion. He then worked as a damage analyst, institute manager and authorized representative at the Institute for Materials Testing of the TÜV Rheinland Group. Since 2009, he has been a professor of engineering mechanics, materials and packaging technology at the University of Applied Sciences (HAW), Hamburg. He heads the Institute for BFSV at HAW and is managing director of BFSV Verpackungsinstitut Hamburg GmbH.
Wolfgang Reimers (Dipl.-Ing) was responsible laboratory manager for the field of physical-technological tests on packaging materials, packaging materials/auxiliaries made of cardboard and corrugated board at the BFSV Verpackungsinstitut Hamburg before his retirement. He advises companies on packaging development and optimization and is also involved in industrial research activities focusing on the testing of corrugated board packaging. He is a member of the DIN standards committees on "Physical-technical test methods for paper and board" and "Boxes made of solid and corrugated board". He regularly passes on his extensive knowledge as a speaker at symposia, trade fairs and in seminars and company workshops.
Registration for the seminar is now open at "Register Now" or by email to
seminare@bfsv.de
.
Please provide the following information when registering: Desired seminar with title and date, first and last name(s) of seminar participants, company and company address, position(s), telephone numbers and e-mail addresses of seminar participants.
Registration is possible up to two weeks before the start of the respective seminar. After we have received your registration by e-mail, we will send you a confirmation of receipt. If there are enough participants, we will send you a binding confirmation of participation two weeks before the start of the seminar. Please take this into account when planning your arrival.
Please note our Seminar Registration and Cancellation Regulations.
Requirements for corrugated board packaging for export
Ulmenliet 20, 21033 Hamburg
Take part fee: 450.00 € plus 7% VAT (incl. seminar documents, certificate of participation and catering)
We also offer the seminar as an in-house training.
For further information please contact us.
We find answers for your questions
We convey competence, put packaging in focus and find answers to your questions - authentically, honestly, competently and without digressing. So that we can answer your questions, examine your products and expand your knowledge of packaging, send us your e-mail address and we will get back to you.
We are already looking forward to your very individual challenge!