PACKAGING TESTS
WE TEST WHAT YOUR PACKAGING CAN WITHSTAND!
Packaging testing simulates mechanical and climatic stresses to which packaging is subjected during transport, handling and storage. Thrusts, impacts, shocks and pressure loads are simulated in the laboratory. Ideally, their contents remain undamaged – and if not, we provide you with appropriate suggestions for improvement.
Stress-resistant packaging protects for days, weeks and months, no matter where the journey takes you. Thanks to standardized packaging tests, shippers know exactly which and how much packaging is required. When goods travel around the globe, vibrations, shocks, fluctuating temperatures and humidity levels put them under extreme stress.
By carrying out a transport test on packages and load units ready for shipment, we uncover possible weak points in good time. In our accredited test laboratory in Hamburg, we work according to national and international standards for packaging testing. Here we develop customized packaging solutions in which the components goods – packaging – means of transport interact optimally.
WE WORK WITH TRIED AND TESTED TESTING PROGRAMMES FOR PACKAGING TESTING AND SHIPPING SIMULATION:
Drop tests for transport packaging
Vibration tests for loading units
Climatic tests for packaging materials or components
Mechanical shock tests
Leak tests for liquid containers
Barrier tests for medical packaging
Ageing tests for equipment and materials
THE TESTING FACILITIES OF OUR LABORATORIES
Our laboratories have testing equipment with which we examine packaging materials, packaging and packaging aids to determine how well they survive transport by truck, train, plane or ship. We examine the general functionality of the materials as well as the mechanical, climatic or chemical resilience of a packaging solution.
In addition to the packaging tests, we also have testing equipment for environmental simulations. We can carry out these on packages, load units, but also on electronic devices, individual components and their materials.
Our accreditation & certifications
Accreditation
The German Accreditation Body (DAkkS)
is the national accreditation authority
of the Federal Republic of Germany.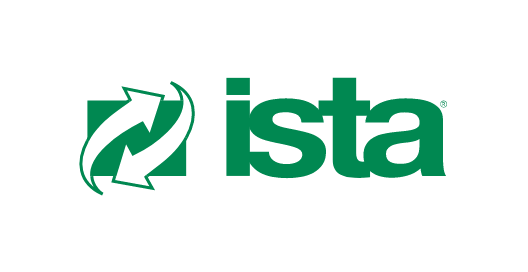 Certification
ISTA certification helps minimise product damage and optimise resource use through effective packaging design.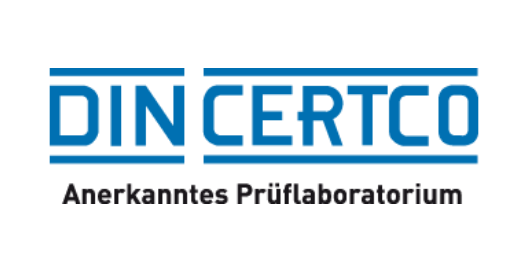 Recognition
DIN CERTCO certifies and assesses the conformity of products and services on the basis of defined standards.
The competence of our testing laboratories for packaging testing is officially recognised:
We find answers for your questions
We convey competence, put packaging in focus and find answers to your questions - authentically, honestly, competently and without digressing. So that we can answer your questions, examine your products and expand your knowledge of packaging, send us your e-mail address and we will get back to you.
We are already looking forward to your very individual challenge!